Here is the first message regarding historical sites.
This one is from Turkey. While having a 4 days holiday in one of the least known summer resorts, I was of course busy also taking photos.
This time I was able to carry the Hasselblad MF camera with me with a few lenses.? The quality overweighs the difficulty of travelling with this huge outfit. Hope you will like the photos as well.
Dalyan is a small village right on the K?yce?iz river.
But more important, the royal stone graves and the ancient Kaunos city are all around this small village. Here are the tombs right on the river. The river is actually green as seen in the photo: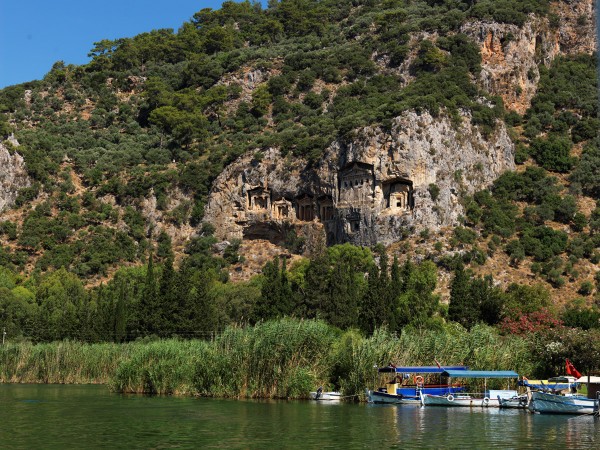 You may reach the gallery and additional information regarding Kaunos with the following link:
Hope you like it.
Seyhun